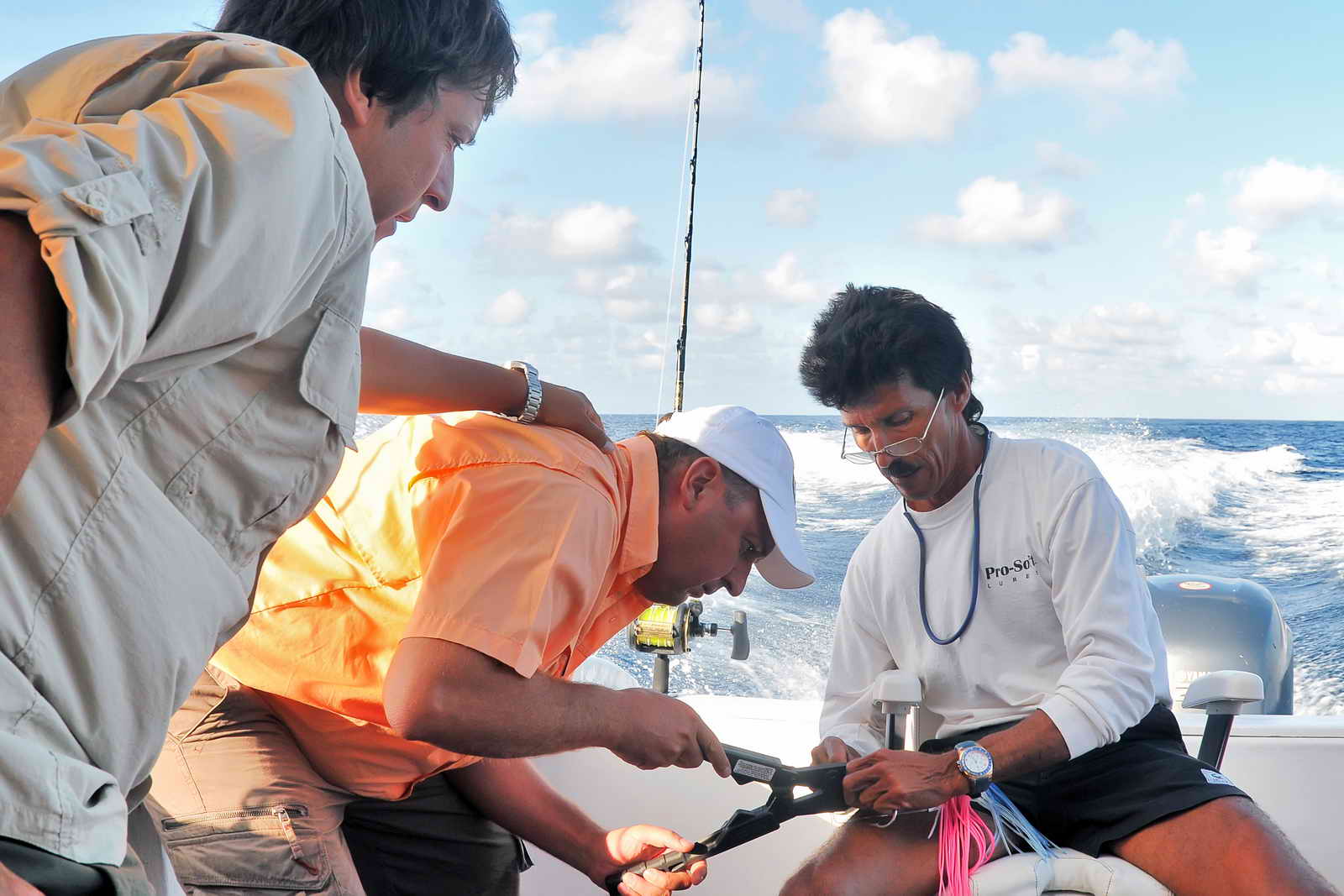 It's a little complicated...
Nonetheless, if you support the notion of sustainable and responsible "Eco-tourism" (with a focus on local management and benefit) we are confident that you will understand the answer to this riddle.
Recreational Fishing, call it "Sport Fishing" if you like, is a sensitive and rather contentious issue here in the Galápagos.
"Sport Fishing", at least by that name, is illegal in the Galápagos Marine Reserve - However "Vivencial Fishing" is permitted, subject to licensing and regulations set by the Galápagos National Park.
The essential distinction of Vivencial Fishing is that it can only be offered by fishermen of the Galápagos. Further regulations distinguish Vivencial Fishing from Sport Fishing including: size of boat and engines; exclusion of protected species; catch and release; hours of fishing etc.
As for permitted fishing methods, they include the normal sport fishing techniques such as trolling, popping, jigging, fly-fishing, etc. spearfishing is not permitted.
So the bottom line is: Yes - You can enjoy all the thrills normally associated with Sport Fishings but only on a boat and with an operator licensed to offer Vivencial Fishing, and subject to the special Vivencial Fishing regulations issued by the Galápagos National Park.
For more about the details and history of Vivencial Fishing in Galápagos, visit the page: What is Vivencial Fishing?