Who We Are
Galeodanturis Cia. Ltda. - GALEODAN
Galeodan is a licensed national / international ("dual") agency, based in Puerto Baquerizo Moreno, Isla San Cristóbal, Galápagos, Ecuador. We have been operating since 2008, from our base in Puerto Baquerizo Moreno, San Cristóbal. Our office - and home - is in Jardín de Helena, on the outskirts of town, between the main piers and the beaches of Playa Mann and Carola.
Galeodan is wholly owned and operated by the Keegan - Ricaurte Family: Maria Elena and Sean, together with their sons: Daniel & Leonardo.
GAlápagos
LEOnardo
DANiel
With the increasing prevalence of self-directed travel, we now focus primarily on our activities in and around San Cristóbal where we built, and now manage the Galeodan Suites and our Vivencial Fishing boat: LEODAN.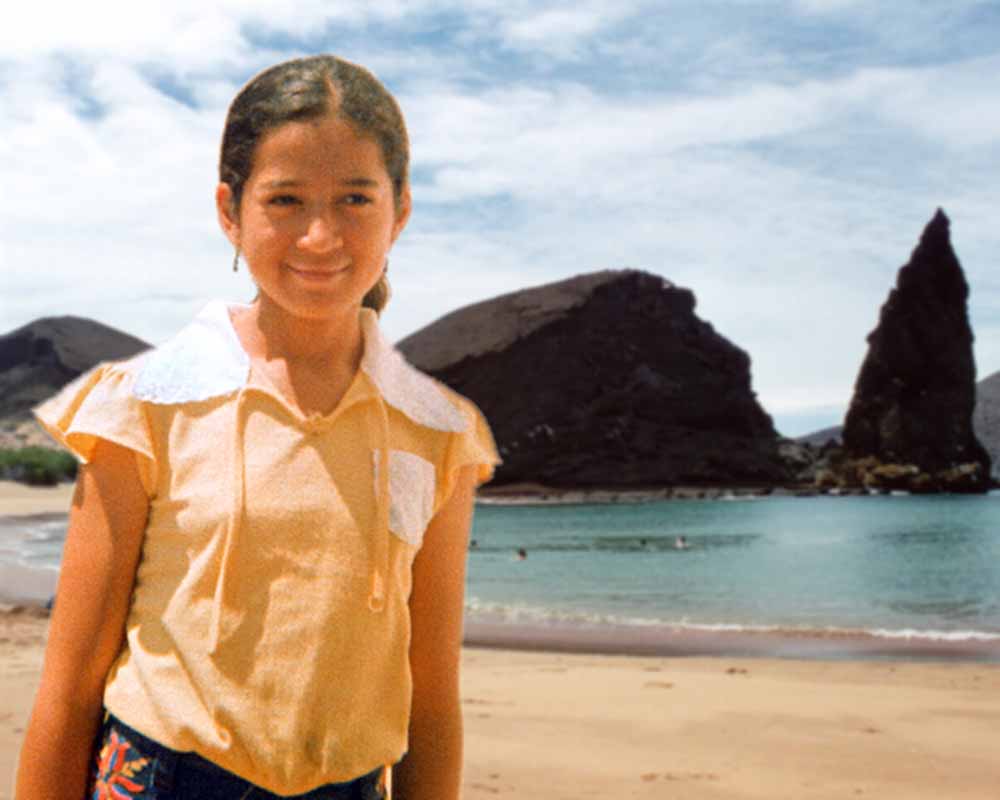 Maria Elena
Maria Elena's mother, Marlene Aguirre, is a descendent of the earliest settlers in Santa Cruz; Her maternal grandmother was the first woman fisherman in Galápagos.
Maria Elena's father, Carlos Ricaurte, is a fisherman in San Cristóbal. Carlos founded the first fishing cooperative in the islands and was the primary architect in the creation of the sustainable tourist-fishing activity: Vivencial Fishing. Maria Elena's fishing ancestry entitles her and her children to fish in the Marine Reserve.
Maria Elena schooled in Quito and returned to Galápagos for holidays. After attending university in Quito, Maria Elena worked as a tourist guide before emigrating to Canada where she continued her technical studies, at the same time serving in the Canadian Forces Reserves.
In 1996, Maria Elena secured a two-year contract to work in the computer department of one of the premier banks in Bermuda. On returning to Canada, Maria Elena established her own technology company and took further diplomas in Business Administration, Travel & Tourism.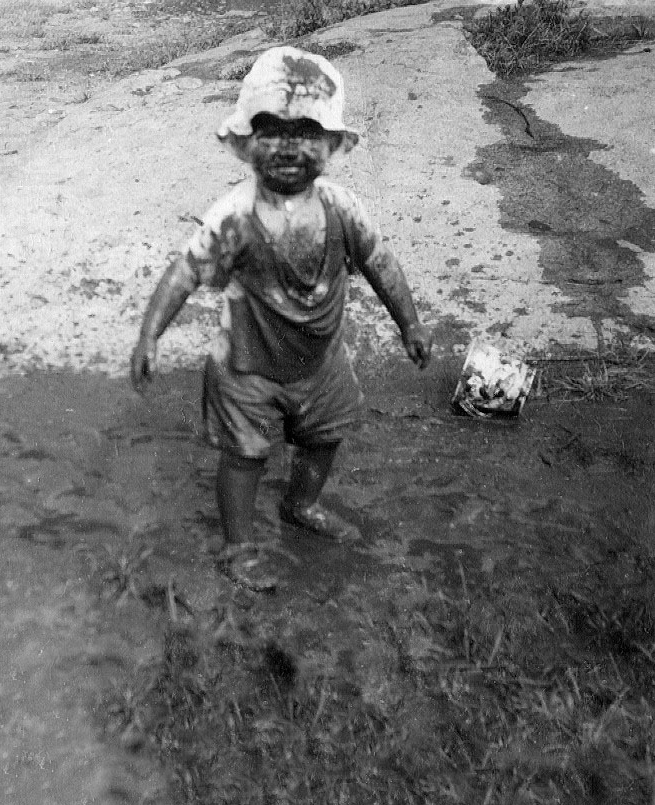 Sean
Sean is the progeny of Irish, English and French grandparents. Sean's parents met and married in Nairobi Kenya and the family lived in Kenya, Uganda, Tanzania, Nigeria, Kenya (again) and Italy, before returning to Ireland.
At various times, Sean has been quite fluent in Swahili, Italian and French: his Spanish is serviceable but not as good as it should be.
With a master's degree in Engineering Science and Economics from Oxford University, Sean spent some 20 years working in civil design and construction management before starting his own consultancy. Sean emigrated to Canada in 1982 where he later met Maria Elena and first learned that the Galápagos Islands had not only exotic animals and scenery, but also people. Sean and Maria Elena were married in Bermuda and their two sons, who were born in Canada, now enjoy Canadian, Irish and Ecuadorian citizenship
The Keegan-Ricaurte Family
The Keegan-Ricaurte Family had been returning to Galápagos every summer since 1996. In 2008, although Sean's consulting business was thriving, Sean and Maria Elena decided that they would rather live and raise their young family in the Galápagos. The Keegans founded Galeodanturis Cia. Ltda (Galeodan) and moved permanently to San Cristóbal in January of 2009.
In the years before moving to Galápagos, Sean and Maria Elena purchased the 5 lots which comprise Helena's Garden. On arrival, they first built their home and started construction of the Galeodan Suites.

Where We Are
We are 600 miles off the west coast of Ecuador, in Puerto Baquerizo Moreno, San Cristóbal, Galápagos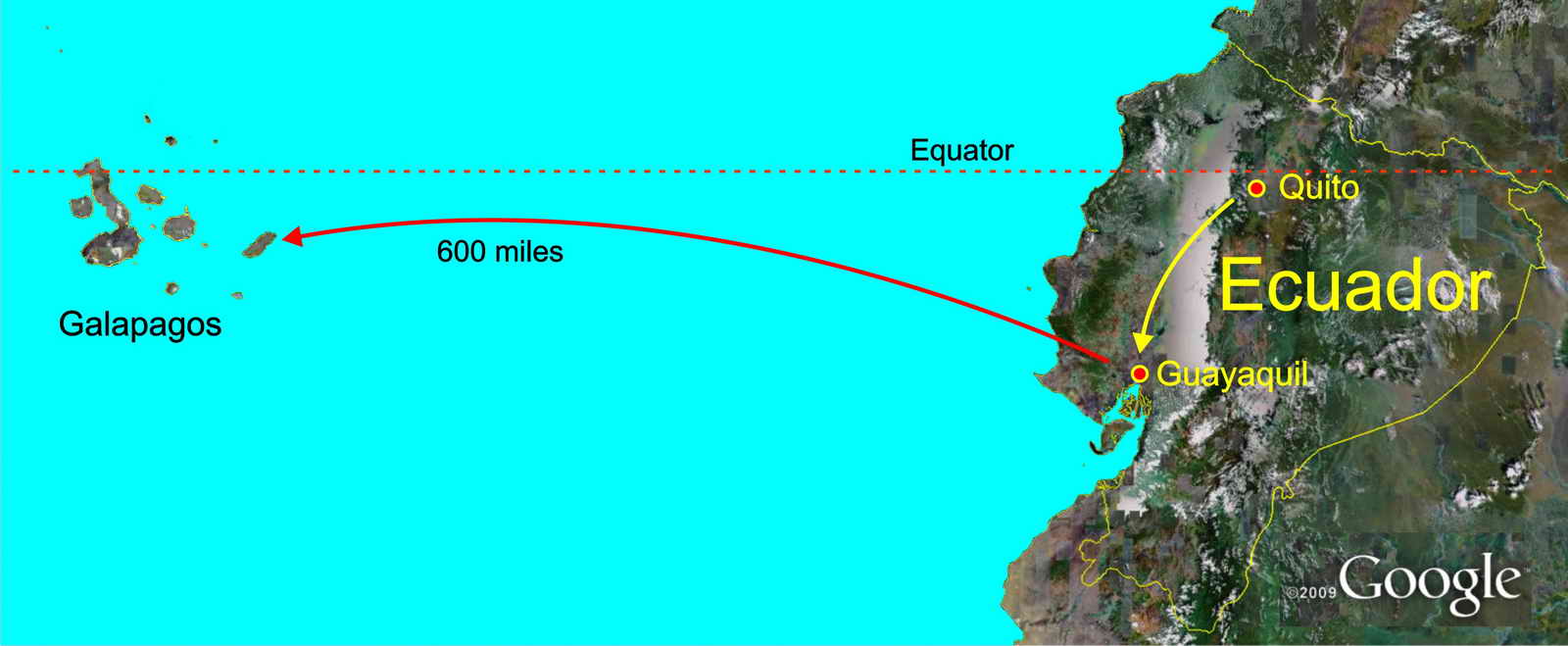 While living in Canada and planning our eventual move to Galápagos, we purchased properties in San Cristóbal, Santa Cruz and Isabela, with a view to establishing a home and business in one of the major tourist centres. Each island is quite different and although each has its attractions, we fell in love with San Cristóbal.
Puerto Baquerizo Moreno is the main port of San Cristóbal Island and the provincial capital of Galápagos.
Galeodan's head office and the Galeodan Suites are in Jardín de Helena, on the outskirts of Puerto Baquerizo Moreno, facing west over Bahia Naufragio (Shipwreck Bay).
The airport is 5 minutes away by taxi.